Heroin addiction does not discriminate. Anyone can find themselves trapped in a cycle of use and abuse no matter who they are or where they come from. As more celebrities open up about their recovery, it's clear that even some of the biggest names in the world are not immune to the effects of heroin addiction.
Celebrities who share their stories decrease the significant stigma associated with heroin addiction. It's not an easy path to be on but they show that anyone can be affected and anyone can recover. Continue reading to learn more about the stories of 5 celebrities who overcame heroin addiction.
1. Russell Brand
Russell Brand's struggle with heroin addiction is anything but a secret. The English comedian extraordinaire is outspoken about the years he spent grappling with alcohol and other substances. He started using at the age of 19 and felt immediately at ease in the haze of his heroin high.
Brand openly discusses his inability to cope with the complexity of life and the comfort he found in the easy escape that substances provide. These feelings are all too familiar for anyone who has a history of substance abuse. It's hard to let go of the simple, fast-acting solution that becomes a consistent source of comfort over time.
Drugs softened the sting of loneliness, alienation, and disconnection that plagued Brand when he was younger. He chased that first heroin high for 15 years until he came crashing down to his rock bottom in 2003.
Chip Sommers, Brand's manager at the time, stepped in for a timely intervention. He warned Brand of the bleak but inevitable outcome that awaited him if he didn't stop using drugs. That was the moment he decided to join a 12-step program and he never looked back.
In 2017 he published Recovery: Freedom from Our Addictions, a book where he puts his own spin on the 12 steps and shares what he's learned during his time in recovery. Today Russell Brand has 17 years free from drugs and alcohol.
2. Robert Downey, Jr.
Robert Downey Jr. had a very far and very public fall from grace before he finally settled on the decision to stop using heroin and other drugs. Downey was first introduced to drugs at the age of 6 when his father allowed him to try marijuana. This initiated the progression of over 30 years of use, failed attempts at recovery, tries at treatment, and time behind bars.
He was cast in numerous roles and made a name for himself despite his after-hours drinking and drug use. One of the most pivotal characters he played was a 1987 film adaption of Less than Zero, a novel by Bret Easton Ellis. Downey took on the role of a kid trapped in the throes of extreme heroin addiction.
Years later during an interview with the Guardian, Downey noted that his role in Less than Zero felt like an exaggerated version of himself. As time passed, though, he pointed out that he became an exaggerated version of that character.
In June 1996 he was arrested while carrying both cocaine and heroin then cited for trespassing while under the influence three weeks later. The five years that followed were filled with debauchery and his name plastered in headlines.
Still, even after that, it took a 12-month prison sentence, two additional arrests, and a final court-ordered drug rehab for him to call it quits. Robert Downey Jr. got clean and sober in July of 2003 and has stayed that way since.
3. Steven Tyler
Steven Tyler of Aerosmith was notorious for his incredible heroin addiction, among struggles with other substances. He and Joe Perry, the band's guitar player, were referred to as the "Toxic Twins" due to their habits for heroin and other assorted pleasantries, especially during the 1970s and 1980s.
Despite the raging drug use of all its members, Aerosmith commanded Billboard charts and TV screens throughout the 1980s. Tyler and his bandmates operated under the idea that their substance use fueled higher quality work and more intense performances.
Though it felt like the perfect solution for years, Tyler hit rock bottom in 1988 and found himself at the center of an intervention. He went to rehab with the encouragement of loved ones and achieved his first stint of sobriety.
He didn't stay clean and sober, though, and relapsed despite numerous attempts over several years. Most recently he struggled not with heroin but with its legal counterpart: prescription painkillers and sleeping meds. He checked in for another stay in rehab that set him on the path of recovery once again.
As of this year, 71-year-old Tyler now has nine years of continuous clean and sober time. He credits that initial intervention as the catalyst that made it possible for him to remain drug-free, as well as the reason he is still alive today.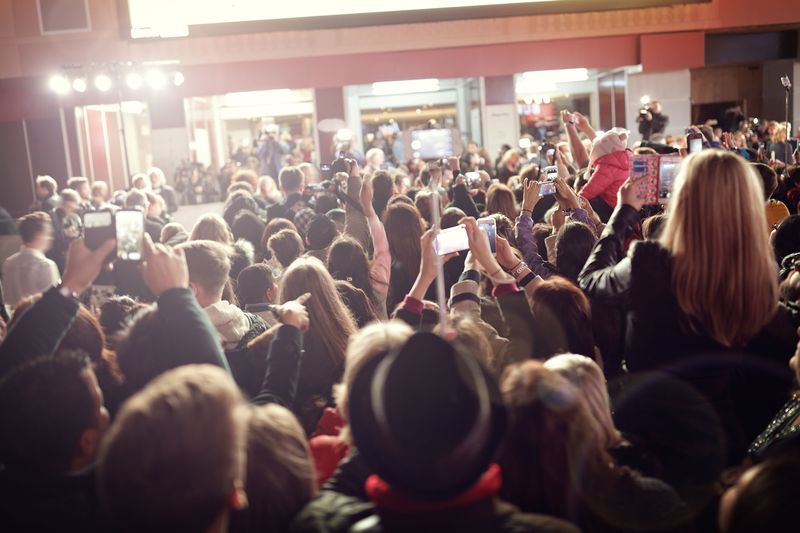 4. Eric Clapton
Eric Clapton, the iconic singer-songwriter, is no stranger to the depths of heroin addiction either. He's shared openly about his troubles with drugs and alcohol, along with a severe addiction to heroin in the 1970s.
At the peak of his addiction, Clapton estimated he spent roughly $16,000 a week to fuel his habit. He described his delusional belief that his ability to afford his addiction meant things were under control. The darkest days of his heroin addiction lasted about three years before he was able to get clean.
Stepping back from heroin wasn't an immediate transition to complete sobriety, though. Clapton shifted from heroin addiction to alcohol and cocaine, a far cry from clean and sober. He continued using the concoction through the 70s until he finally checked into drug and alcohol rehab in 1982.
Clapton shocked the world when he stayed sober through the loss of his four-year-old son, Conor, one of the most difficult things anyone can experience. Rather than drinking again or relapsing on his heroin addiction, Clapton channeled the pain into his music. He wrote Tears in Heaven, a song about his loss that went on to become one of his most famous songs.
5. Carrie Fischer
Carrie Fisher's story is a tragic result of the impact of drug addiction and the way it follows people throughout their lives. It doesn't matter how much time a person has or what their ultimate drug of choice was, the temptation of addiction is never far away.
Percodan, a prescription opioid medication, was Fisher's go-to drug of choice starting in the 1970s. Her use topped out at up to 30 pills a day, a habit she fed by tricking doctors and rifling through whatever drawers and medicine cabinets she could find.
She wound up in the hospital at 28 getting her stomach pumped after an overdose, incapable of dictating to doctors the kinds of drugs she was on. She received a diagnosis of bipolar disorder during her stay in rehab that followed her hospitalization.
During a 2001 interview with Psychology Today, Fisher explained that drugs made her feel more normal. Their effects kept her bipolar disorder symptoms contained and helped her function in her daily life.
Her struggles with mental health and addiction never left her. She was brutally honest about the difficulties she had, difficulties that followed her until the day she passed away on December 27th, 2017. The toxicology report revealed the presence of heroin, alcohol, cocaine, and ecstasy in her system.
Fisher was a princess of Hollywood, known worldwide for her iconic role as Princess Leia in Star Wars. She was also a champion of the mental health movement, open and honest about her difficulties with bipolar disorder and drug addiction. Despite the way she left the world, her honesty helped destigmatize the addiction and mental health struggles of millions.
Escaping the Depths of Heroin Addiction
Despite the difficulties that follow getting clean, heroin addiction doesn't have to be the end of the road. If you're stuck deep within the cycle of addiction, there is a way out. Reach out to a qualified addiction treatment program, somewhere like Peace Valley Recovery, where you can find the help and support you need.
Follow the lead of those who overcame their heroin addiction and ask for help today! Call us at (215) 780-1953 to speak with one of our certified and knowledgeable admissions counselors who can connect you with the right rehab program for you.